Here is a short review of the recently released movie titled as "Thappad"
Genre: Women rights
Director: Anubhav Sinha
Lead actors: Tapsee Pannu
Release Date: 28th February 2020
Thappad Release date
Anubhav Sinha is back with again an emotional entertainer for this year. So his directorial and co-producer venture titled "Thappad" has released recently on 28th February 2020.
About the Movie
Basically this is a women-centric movie. So it describes the rights of every human being mostly women. Even though we have reached the 21st century, still women in India is considered as a commodity or a burden in some of the areas. Though there is an increase in women empowerment and education, etc. But only the women who attained those heights know how much they have struggled to reach that position. Also, the women whose dreams were lost due to circumstantial reasons know that how developed our nation has become. Only the women who succeeded and who failed in achieving their dreams know the real struggles faced still in the nation.
There is no doubt that men supporting the career and struggles of women have increased compared to the earlier era. But still sometimes below the depth of their heart, they consider women as weak. No matter how educated a woman is, everyone expects her to be skilled in house chores. But even if the men have no educational experience, he is granted to not do any work. If a man is going to a small work, then it is a big work and if the same work is done by women then it is simple to work. This kind of mentality still exists in people. So this movie will be an eye-opener how in a civilized high-class society also, the women were taken for granted.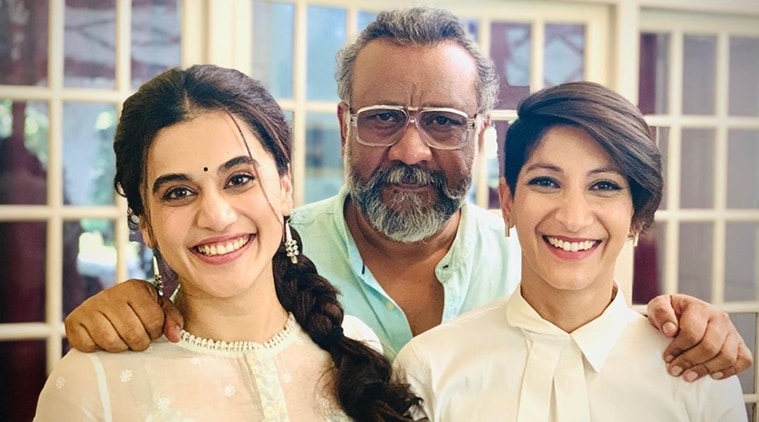 Movie trailer
And the trailer was beautifully edited showing the crux of the story. Also, the beautiful expression of Tapsee Pannu expressing her displeasure and grievances is just outstanding. As she was just stating the facts and she remained strong in her point of view.
Thappad movie review
So basically it revolves around the courtroom drama where a wife files a case against her husband for slapping her in public. This may seem to be an insignificant topic to be dragged to court. Some may even feel that the female protagonist has done a hill out of a mole. But if one sees the movie with patience, they will understand it is just not a slap on the face but a slap on her identity and hard work. If the ego of the male can get hurt if anyone just reject him on his face in private. If a male ego can make him do rape or acid attack on the person who rejected or hurt him by rejecting him in private.
Then what is wrong if a female legally wedded wife files a case against her husband for abusing her in front of thousands of people. So it should be understood that the female protagonist did not file a case due to ego but in order to get the rights of respect in front of everyone. A wife does thousands of work for her husband and in return, she expects only happiness and respect. Is it so much to ask by a woman? I don't think so.
Casts of Thappad
So here Tapsee Pannu has shown her brilliance in acting skills yet again in this movie. She is perfect for this role in every way. Then there is actor Pavail Gulati as Vikram. So he has been acting as her husband. Also, there is Dia Mirza as the lawyer Shivani. And there is Kumud Mishra as the prosecution lawyer. Then there is Ratna Pathak Shah and Tanvi Azmi as the mother and mother in law. Also, there is Ram Kapoor, Manav Kaul, Nidhi Uttam and Gracy Goswami included in the cast.
Verdict of Thappad
Mostly it has gained positive reviews regarding the performance of actors, story and screenplay, but the pace of the story is slow. So this has acted as a hindrance in the success of this movie
Loved this one, find more such articles on Picturefoil.com!